DanHila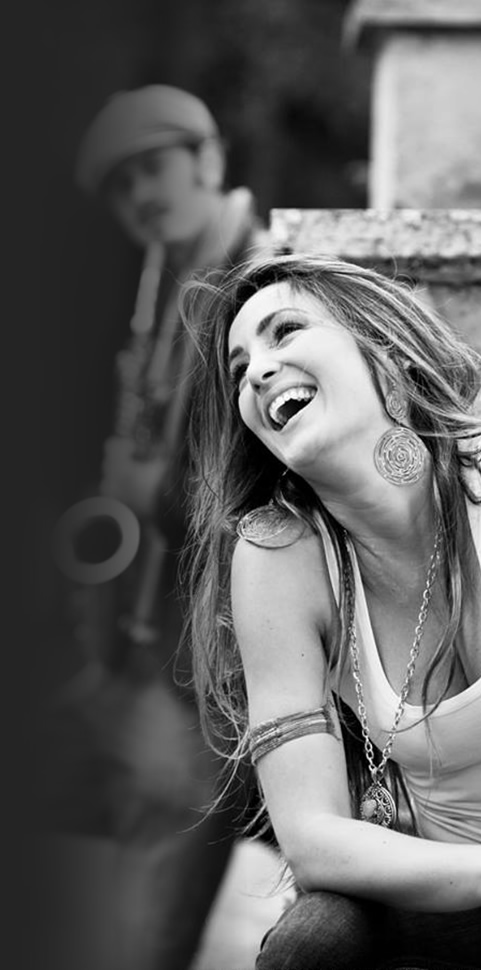 The soul of Naples and heart of Rome meet the sophistication of London and vibrancy of America in this new EP from DanHila (a.k.a. Danila Mazzei). Positive vibes mix freshness of pop songwriting with funky grooves and orchestral depth, offering listeners a unique perspective of the journey we call LIFE. The lyrics she writes ache with longing for what might have been and could still be: romance, love, and happiness in this place, not another. Her music carries you along the journey of time, lending strength and feeling to the trip, with the knowledge that we will never pass this way again.
DanHila makes music that resonates in deeply the soul of her audiences. Her second release, Life's A River, was recorded in London and is influenced by American and Euro-pop, jazz, and blues. A collaboration with composer and tenor singer Enzo Ferrari (Ennio Morricone, Andrea Bocelli), the 5-song EP adds symphonic instruments in lush arrangements, creating a sophisticated feel, while maintaining a funky vibe and groove that will appeal to passive concert listeners and club-goers alike. Songs vary in style and tempo from lush ballads to up-tempo jazzy funk. Listeners will be delighted by the clear tone of DanHila's voice in this latest contribution.
Produced by Bobby Stix with some of the arrangements written by his father, the award-winning John Altman (Eric Clapton, Amy Winehouse, Peter Green, Jimmy Page, Van Morrison, Jimi Hendrix), and with performances by Alex Bailey, bass and drums (Marcus Miller); Grzech Piotrowski, saxophone (composer and conductor who wrote and directed the strings for the song which takes the EP name "Life's a River"); David Bacon, trumpet; Gregory Privat, grand piano; Cameron Bloomfield, keys (Hammond, Rhodes); and Shar White, vocalist (Eric Clapton, Annie Lennox, Joss Stone). Guitarist extraordinaire Michael Landau is specially featured on the song Miracle. The songs were mastered by sound engineer Frank Arkwright at ABBEY ROAD STUDIOS in London.
DanHila's life-experience includes growing up in a musical family and traveling the world as a musician and songstress. These travels and concerts brought her into contact with all kinds of people with different issues, such as drug abuse, poverty, child abuse, and disease. This EP was made to speak to them and all the special souls who helped her on her musical and life's journey; to tell them that while life may not be easy, with a little effort we can create something to help others, and to show them that love and strength of feeling is the fuel which guides the human race.
Make sure to listen to the soulful music of this exciting new artist!
Genre:
Danhila's artistic style is a mixture of sounds that together represent the foundation of her musical personality, while supporting the depth of her lyrics. The colors of her voice are so full of atmosphere that we cannot label, enclose or cage the musical spectrum of the project in one genre. Although the entire album genre is Soul Soul/Blues, it often revisits the many worlds of jazz, smooth jazz. Her music keeps a consistency of the American music in general and at times sounds a bit more British. The color of every track has a personal musical style which identifies the artist!